Members' Exhibitions & Events
Searching for an interesting photography show in your area? Read our up-to-date listing of exhibitions and photo-related events across the country.


Please visit Our Programming webpage to learn more about upcoming TPS sponsored exhibitions and events.
Mark Collins [Dallas, TX] has 2 images Maximus (below) and Chinese Tallow featured in the Trees exhibit at the 1650 Gallery in Los Angeles, CA, which runs April 22 through May 19, 2017. Maximus was awarded Third Place. His image Three was selected for Shadows: Darkness and Light at the Black Box Gallery in Portland, OR, which hangs May 1-20, 2017. Chinese Tallow was also selected for Honoring Trees at PhotoPlace Gallery in Middlebury, VT, on display June 7 through July 1, 2017.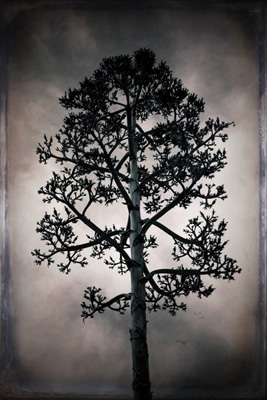 FotoMuseo in Bogota, Colombia, has chosen work by Ellen Jantzen [Santa Fe] to feature in the 2017 FotoGrafica Bogota International Biennial. Ten of her photos will be exhibited at the participating gallery, Jacob Karpio Gallery, opening May 20, 2017.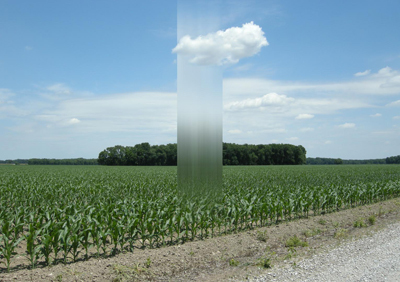 KC Hulsman [Hurst, TX] has work in the Cleburne Camera Club's 2017 Photo Contest and Exhibition Show, which runs April 29 through May 26, 2017, at the JN Long Cultural Arts Complex in Cleburne, TX. Signed copies of his book, North Dakota, will be available for purchase.

Stephen Perloff [Langhorne, PA] will exhibit Stephen Perloff: North Dakota (image below) at Camerawork Gallery in Scranton, PA, from June 2-30, 2017, with an opening reception on June 2 from 6-8:15pm.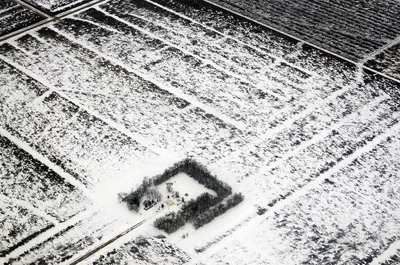 D. Clarke Evans' [San Antonio, TX] image, John Stewart, LCDR U S Navy, 1940–1946, was accepted into Intimate Portraits at PhotoPlace Gallery in Middlebury, VT. Joyce Tenneson was the juror for the exhibition, which will be on view May 10–June 3, 2017.
Contrasts: Varying Visions from Six Master Photographers will feature work by Fran Forman [Watertown, MA] at Cape Cod Museum of Art in Dennis, MA, through June 25, 2017.
Wes Odell [Georgetown, TX] and Amy Jasek [Round Rock, TX] will be participating in Photography by Four at the Georgetown Public Library in Georgetown, TX. It is a group show of 4 local photographers and will hang from May 29 through June 30, 2017.

Ann McDonald [Lubbock, TX] had a print selected for Illuminance at the Buddy Holly Center in Lubbock, TX, which will be on view June through July 2017.

Deep Delight by Molly McCall [Carmel Valley, CA] has been selected for the National Competition at Soho Photo Gallery in New York, NY, which opens July 6, 2017.

Cheryl Medow's [Santa Monica, CA] print Snowy Portrait (below) is included in the group exhibition Aviary at the Lafayette City Center Gallery in Boston, MA, which was curated by Paula Tognarelli from the Griffin Museum. The exhibition hangs March 15 through July 14, 2017.

Flamingo by Wendi Schneider [Denver, CO] was curated into Aviary by Paula Tognarelli of The Griffin Museum of Photography and graces the cover of the catalog (below). This show hangs at The Griffin at Lafayette City Center Passageway in Boston, MA, from March 15 through July 14, 2017. Wendi's image Hidden Within was juried into She at A Smith Gallery in Johnson City, TX, which hangs May 5 through June 11, 2017. Also, Black & White will include her image Shadows & Spots at The Center for Fine Art Photography in Fort Collins, CO, from July 7 through August 19, 2017, with a reception on August 18, 2017.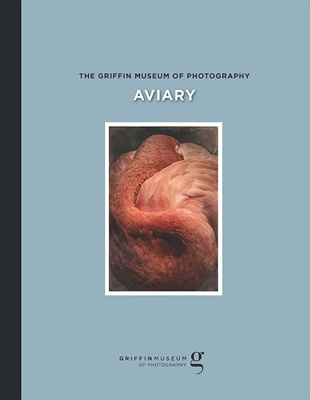 Harvey Stein [New York, NY] will have work on display (image below) in Shifting Perspectives: Photographs of Brooklyn's Waterfront at the Brooklyn Historical Society in Brooklyn, NY, from May 19 through September 10, 2017.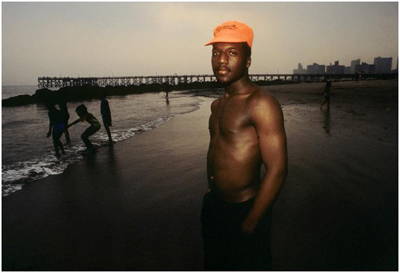 Kathleen B. Donovan's [Dallas, TX] image, Evening of Reflection, was chosen by Ellen Denuto as Juror's Selection for Wandering Curves 2017 sponsored by the New York Center for Photographic Art, which will open with a reception on October 3, 2017, at the Jadite Gallery in Manhattan, NY.

The 13th Annual People's Gallery Juried Exhibition opened at Austin City Hall in Austin, TX, on February 24, 2017, featuring work by Thomas Athey [Austin, TX] among nearly 100 artists. The show will remain on display throughout 2017.