Members' Exhibitions & Events
Searching for an interesting photography show in your area? Read our up-to-date listing of exhibitions and photo-related events across the country.


Please visit Our Programming webpage to learn more about upcoming TPS sponsored exhibitions and events.
The Wichita Falls Art Association has selected work by Willetta Crowe [Nocona, TX] for their 4th Annual Photography Exhibition at WFAA Gallery in Wichita Falls, TX, which hangs through August 2017. Willetta was awarded Second Place and Third Place for her still life photography in this competition.

Kat Moser [Snowmass, CO] will exhibit work (image below) at the 10x10 Name Unseen Exhibition at The Art Base in Basalt, CO, closing August 19, 2017; What's Your Color? at Aspen Chapel Gallery in Aspen, CO, opening August 30, 2017; and Other Worlds at SE Center for Photography in Greenville, SC, opening October 16, 2017.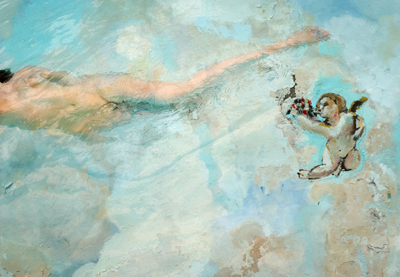 Norm Diamond [Dallas, TX] currently has work (below) from his book What Is Left Behind at A Smith Gallery in Johnson City, TX, as part of The Book Exhibition. The show will remain on display until August 20, 2017.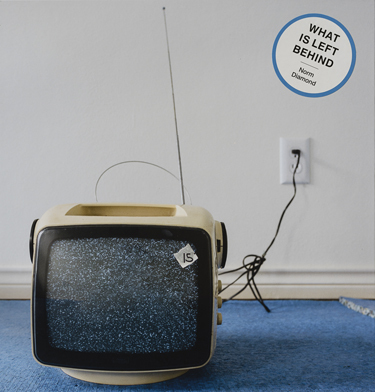 Flamingo by Wendi Schneider [Denver, CO] was curated into Aviary by Paula Tognarelli of The Griffin Museum of Photography and graces the cover of the catalog (below). This show hangs at The Griffin at Lafayette City Center Passageway in Boston, MA, from March 15 through July 14, 2017. Wendi's image Hidden Within was juried into She at A Smith Gallery in Johnson City, TX, which hangs May 5 through June 11, 2017. Also, Black & White will include her image Shadows & Spots at The Center for Fine Art Photography in Fort Collins, CO, from July 7 through August 19, 2017, with a reception on August 18, 2017.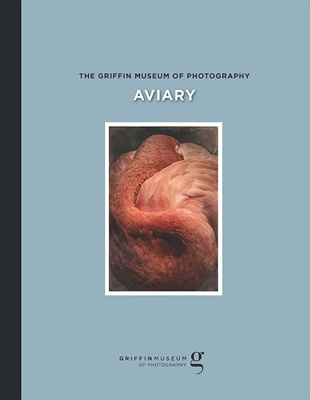 Blue Couch by Carol Schiraldi [Cedar Park, TX] was selected to be included in Forsaken at the Southeast Center for Photography in Greenville, SC, which hangs August 4–26, 2017.

Catherine Fairchild [Houston, TX] image Canaries, from her series Nota Bene, is included in the 35th Annual Juried Membership Exhibition at the Houston Center for Photography in Houston, TX, July 14 through August 27, 2017.

By then, he'd already moved on (below) by Melinda Green Harvey [Lubbock, TX] was selected by Juror Elizabeth Avedon for Black/White at A Smith Gallery in Johnson City, TX, which hangs August 4 through September 10, 2017.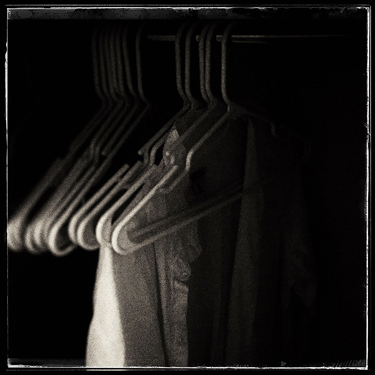 Harvey Stein [New York, NY] will have work on display (image below) in Shifting Perspectives: Photographs of Brooklyn's Waterfront at the Brooklyn Historical Society in Brooklyn, NY, from May 19 through September 10, 2017. Harvey is also exhibiting 51 photographs from his Coney Island book at Krasl Art Center in St. Joseph, MI, from June 30 through September 10, 2017.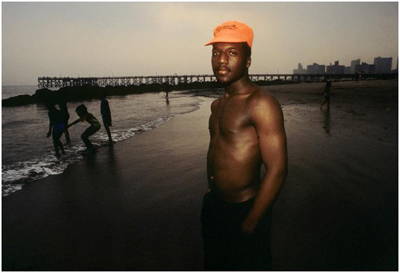 Internal Dialog: External Communication will feature work by Lou Vest [Houston, TX] at Spring Street Studios in Houston, TX, through September 10, 2017.
Radioactive, 2014 (below) and The Long Talk, 2016 by Marilyn Maxwell [Santa Fe, NM] will be featured in Art & Oppression at the Marion Center for Photographic Arts in Santa Fe, NM, from June 10 through September 15, 2017.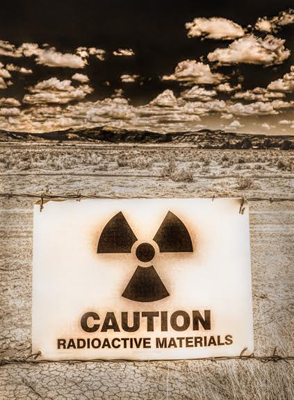 The Branigan Cultural Center in Las Cruces, NM, presents Water on the Border with work by Emmitt Booher [Mesilla, NM]. This show features works by 19 artists in various mediums and will remain on exhibit through September 16, 2017.

KC Hulsman [Hurst, TX] will have 2 photographs on display in the Irving Art Association's 2017 IAA National Animal Art Juried Exhibition in Irving, TX, from August 27 through September 29, 2017. The awards ceremony and reception will be held September 10 from 2-4:00pm at the Jaycee Park Center for the Arts in Irving, TX.
Kathleen B. Donovan's [Dallas, TX] image, Evening of Reflection, was chosen by Ellen Denuto as Juror's Selection for Wandering Curves 2017 sponsored by the New York Center for Photographic Art, which will open with a reception on October 3, 2017, at the Jadite Gallery in Manhattan, NY.

Happy, Texas by Steve Knight [Baytown, TX] has been selected for 2 exhibitions. Juror Garth Johnson selected it for the multi-discipline A Sense of Place 2017 at the Gertrude Herbert Institute of Art in Augusta, GA, from September 8 through October 13, 2017. This photo was also chosen by Molly Roberts for Photo '17 National Photography Competition at Multiple Exposures Gallery in Alexandria, VA, which will be on display October 17 through November 26, 2017.

The 13th Annual People's Gallery Juried Exhibition opened at Austin City Hall in Austin, TX, on February 24, 2017, featuring work by Thomas Athey [Austin, TX] among nearly 100 artists. The show will remain on display throughout 2017.